Wow! Looking back over 2019, I'm amazed by all of the people we got to meet, places we got to go, families we got to serve, and achievements that were accomplished; it was truly a banner year for our organization.
While it would be difficult for me to share everything that happened in 2019, I do want to recap some of the highlights. I hope you are as encouraged as I am as you read over these highlights.
Here we go!
Hope Story 2019 Year in Review
1. We Finalized (and Began Production) on Our Hope Kit Resources – After spending close to a year working with a writer, editor, designers, printers, and our Medical / Parent Advisory Boards we were able able to go to press on all of the resources contained in our Hope Kit. The end result was better than I could have imagined, and I believe they will be great resources for medical professionals and new families across the county.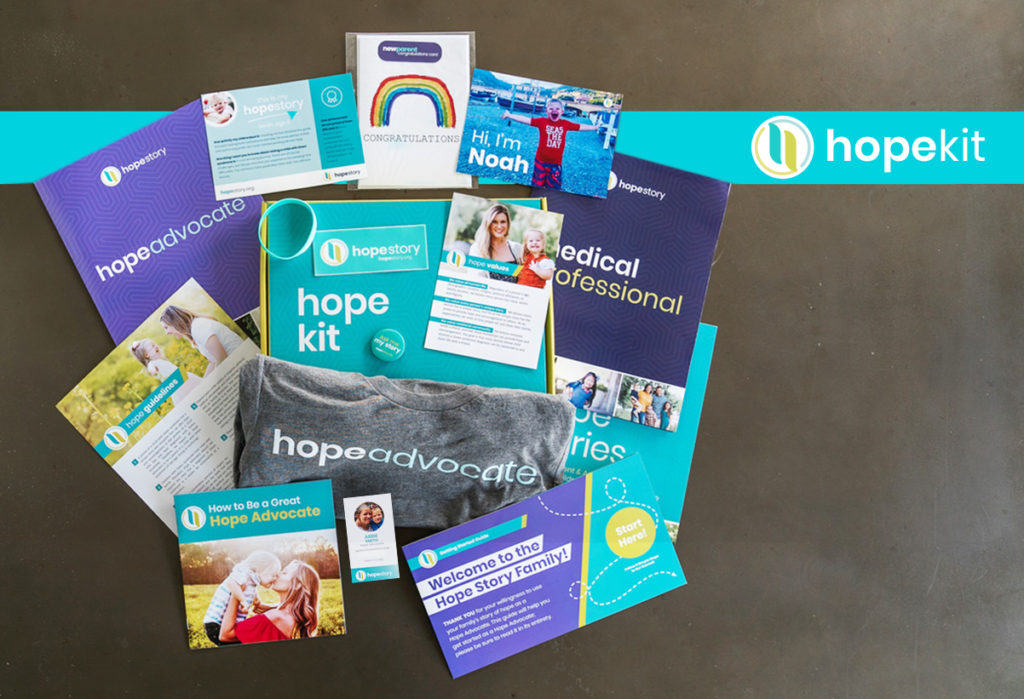 2. We Mailed Out Our First Hope Kit – After all of the work to get our Hope Kit materials produced I was beyond excited for the milestone moment of mailing out our first Hope Kit on August 28, 2019. (I may have even teared up. This was literally a dream come true.)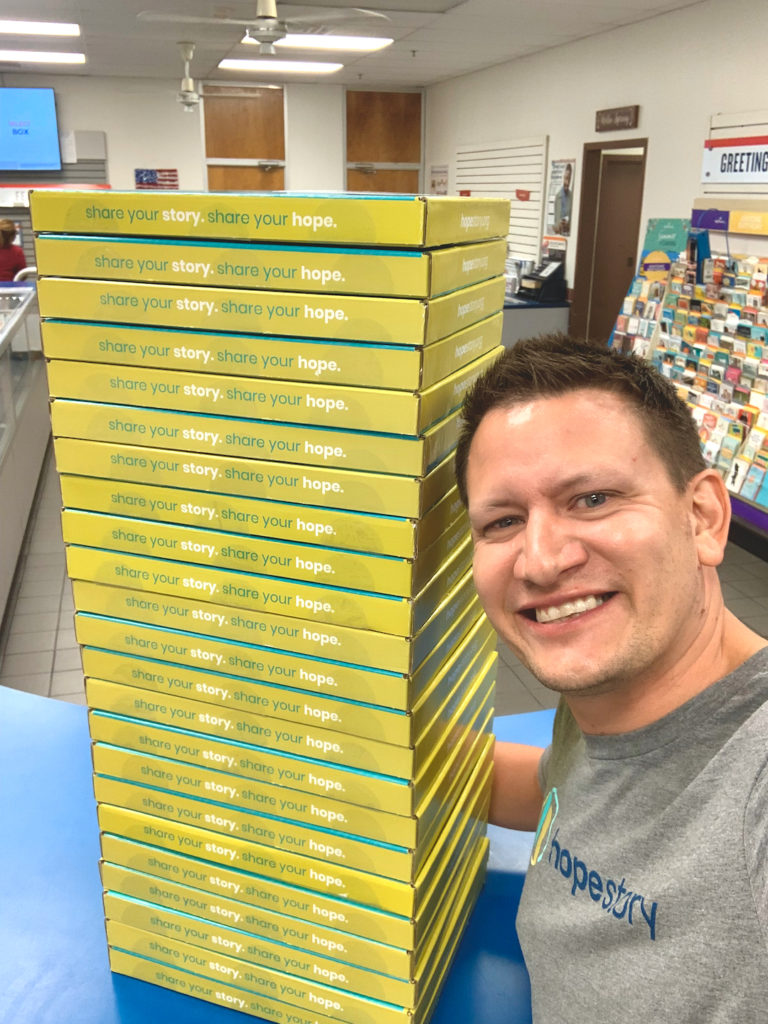 3. – We Now Have Over 300 Hope Advocates Across the Country – One of our goals is to connect every OB/GYN in America to a family raising a child with Down syndrome. We call these families Hope Advocates and we believe they have the ability to change the future. As of today there are over 300 Hope Advocates across the country (almost one in every state,) and we're just getting started.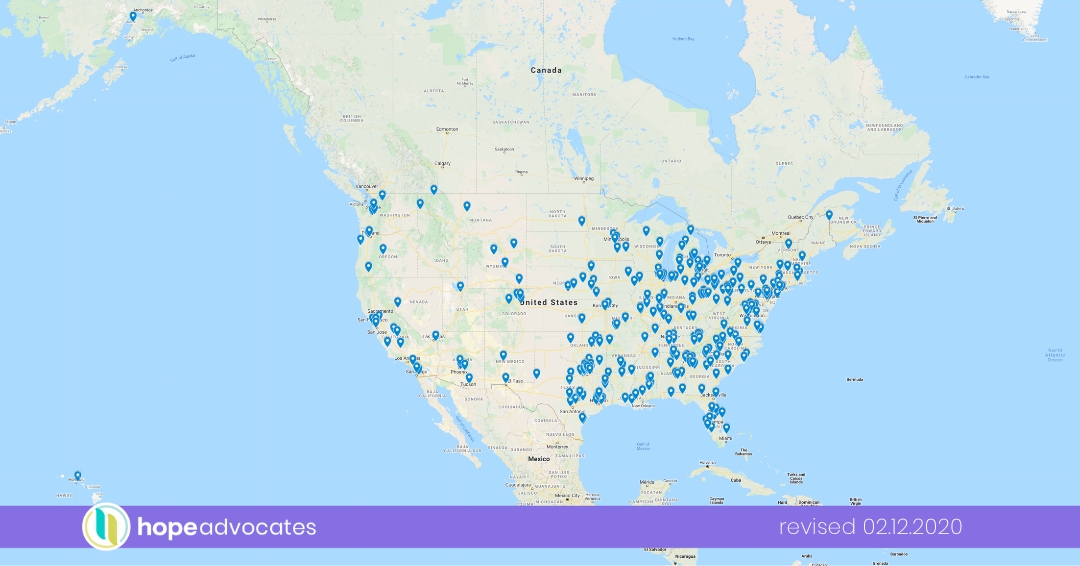 If you're the parent of a child with Down syndrome who is one year old, or older, and live in the United States, be sure to sign up to become a Hope Advocate by clicking here.
4. We Shared Our Vision Across the Globe…Literally – In 2019 we had the incredible opportunity to share our vision with audiences around the globe. I kicked off 2019 by speaking at events in Washington DC, Virginia, and Los Angeles and in March of 2019 I had the incredible opportunity to speak at a conference being held at the United Nations in NYC.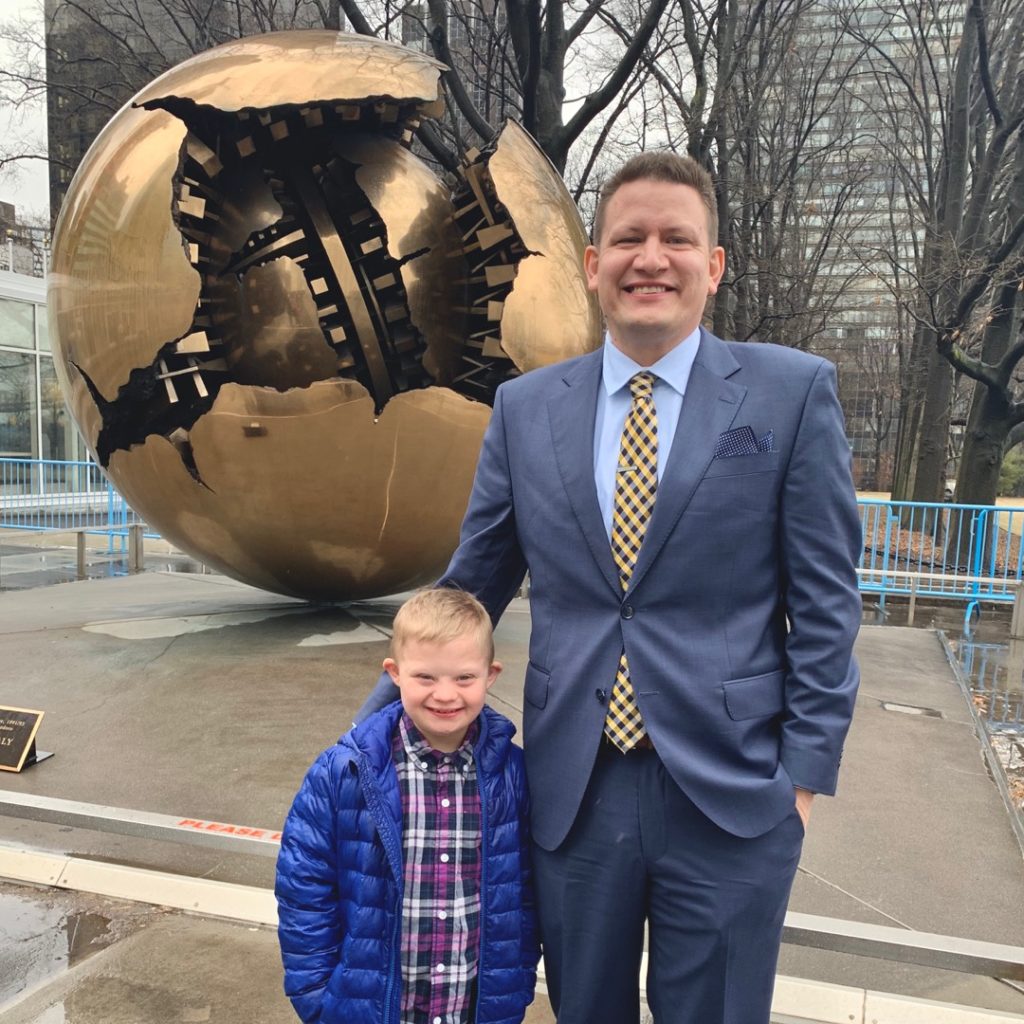 It was a surreal experience to sit at the United Nations and talk about the work we are doing and how we hope to help bring hope to others. You can watch the full speech by clicking play on the video below.
In the summer of 2019 Swiss Aid for Mother and Child invited us to travel to Switzerland to speak to medical professionals and parents raising children with Down syndrome. We were greatly encouraged by the work SAMD is doing to help families and counted it as a honor to be able to spend some time with them.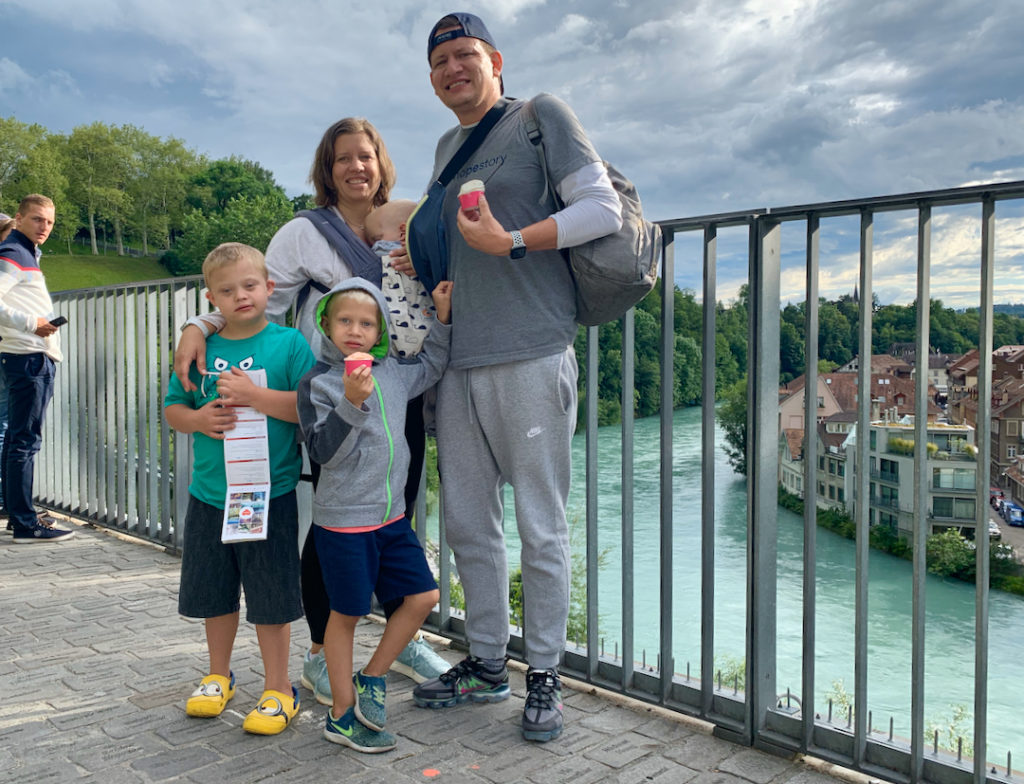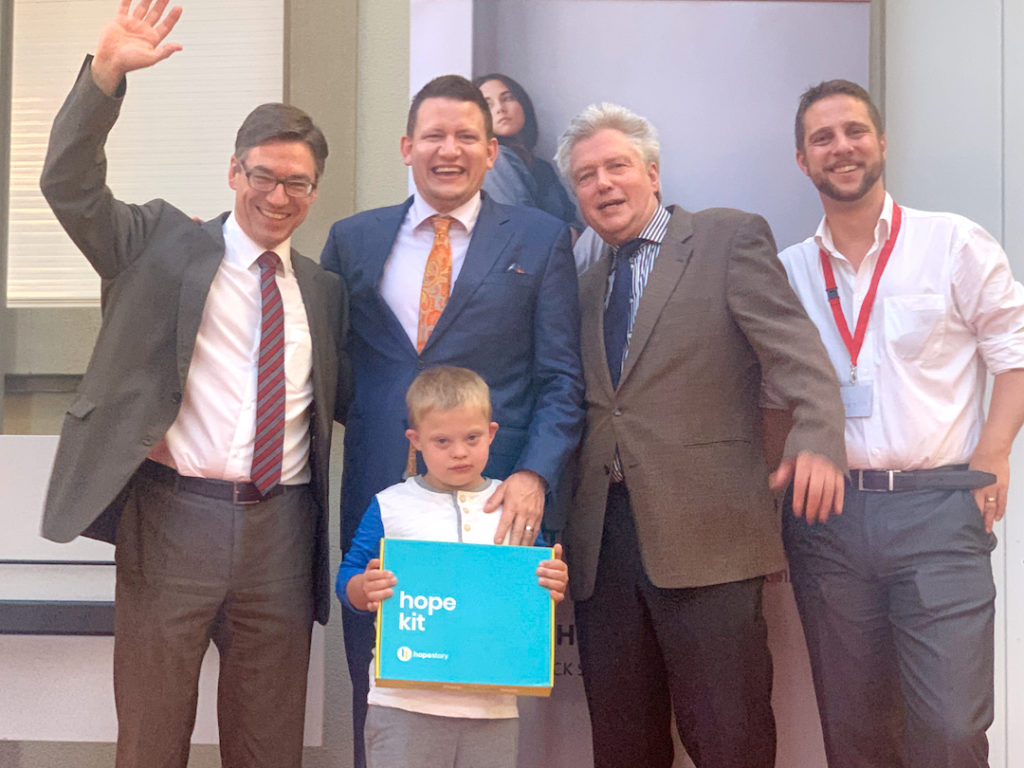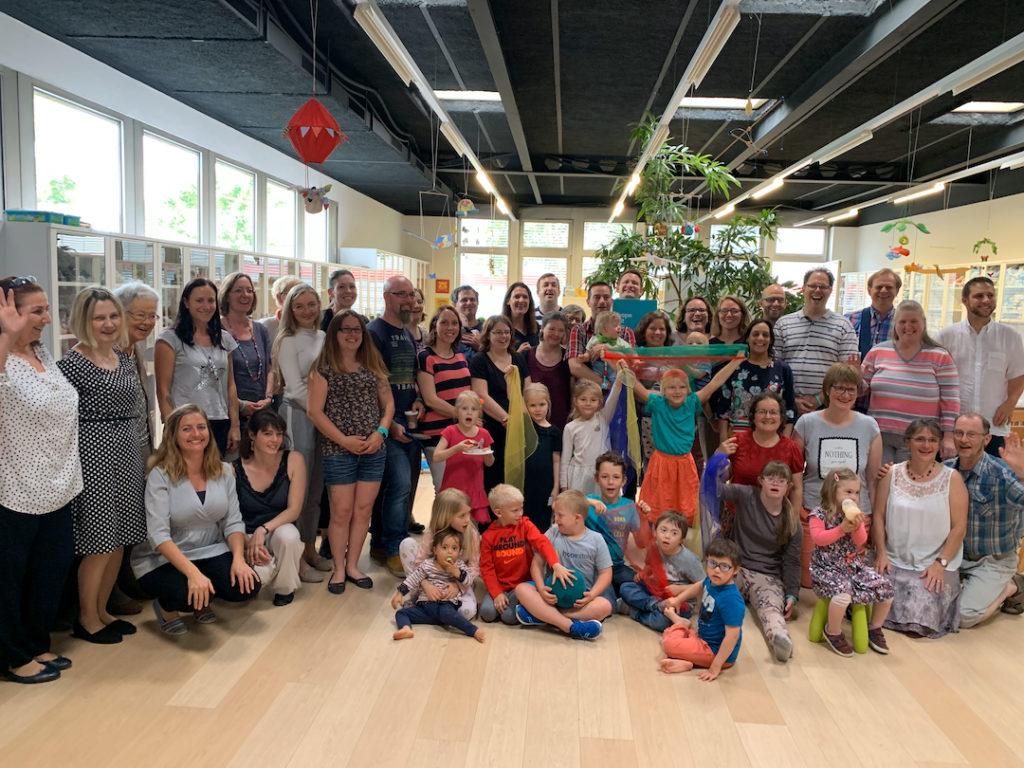 Medical professionals have the tremendous responsibility of working with parents every day, and I have the utmost respect for them and what they do. We want to do all that we can to provide them with resources that make their jobs easier. In 2019 we had the opportunity to share the vision of Hope Story with several groups of medical professionals and leave them with free resources to help them care for the patients they serve.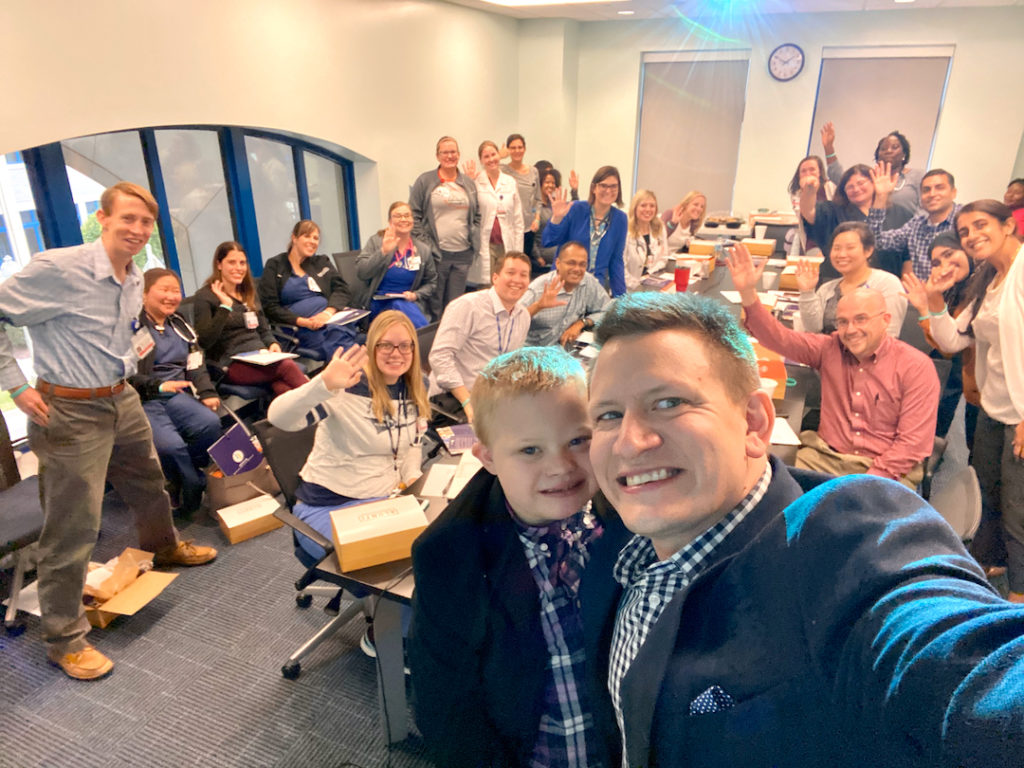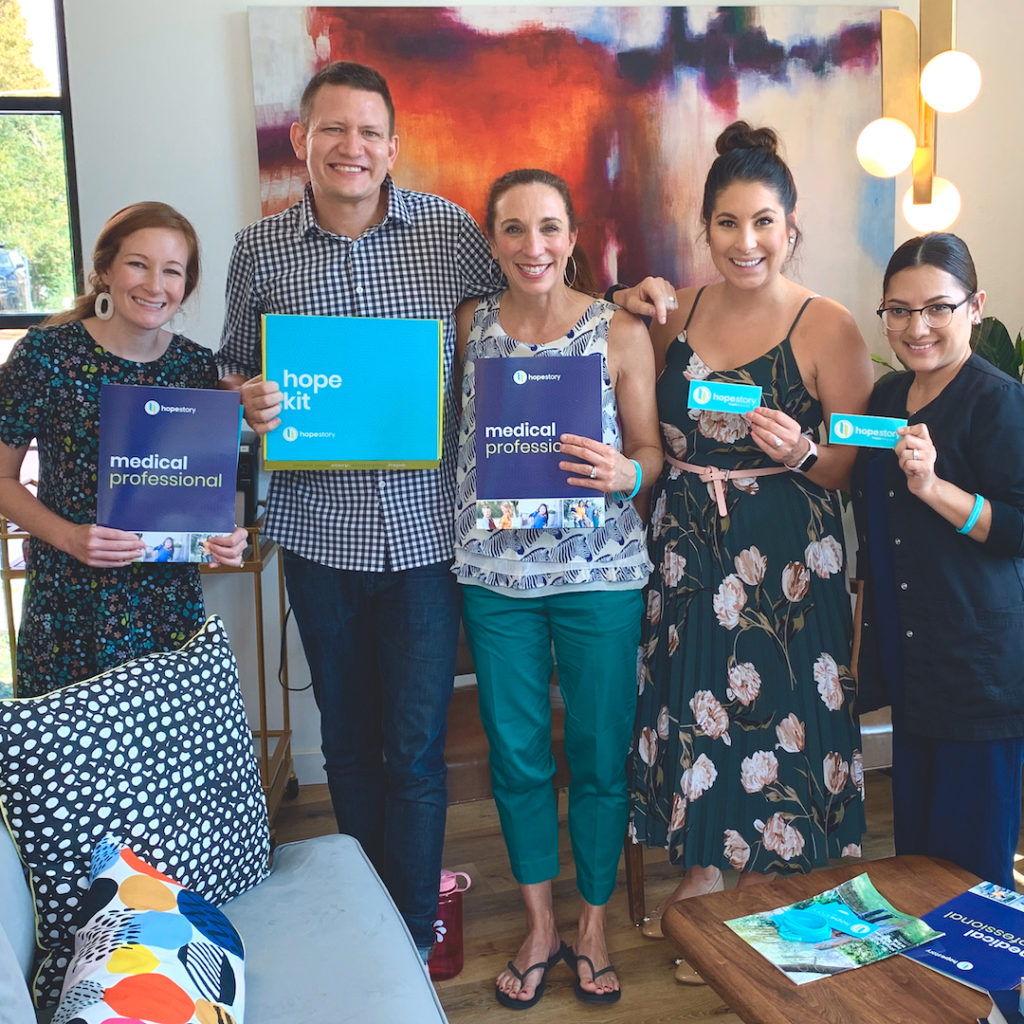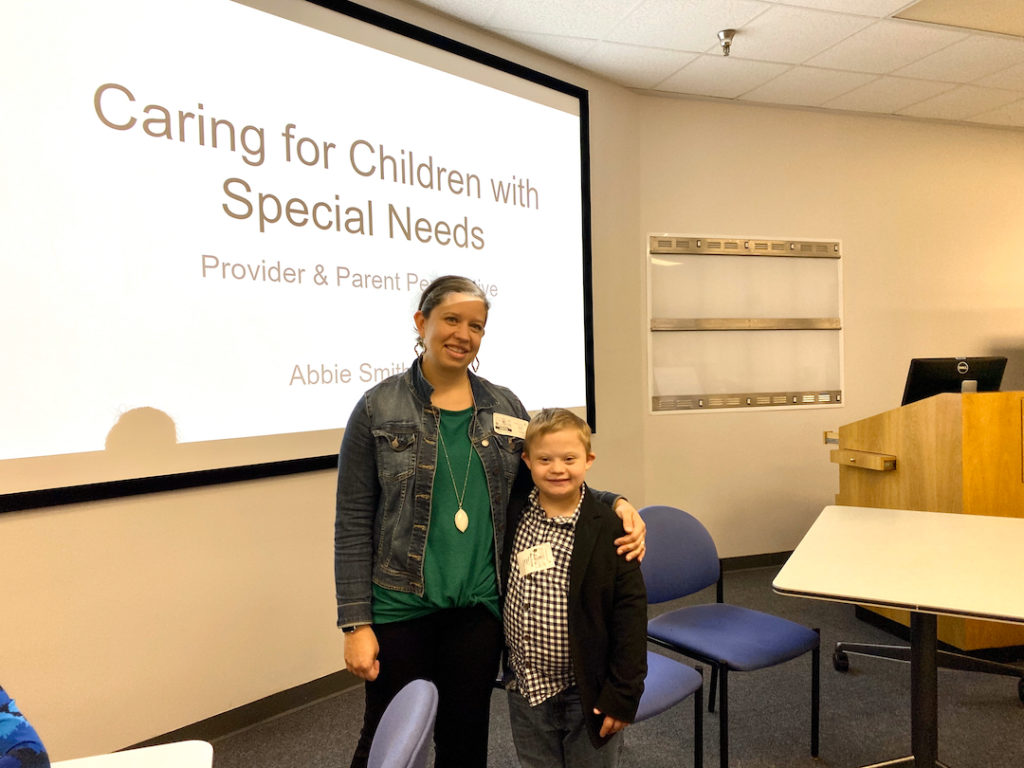 5. – We Exhibited at the 2019 National Down Syndrome Congress Conference – For the second year in a row we were able to exhibit at the NDSC conference. The conference was located in Pittsburgh, PA and was a great opportunity for us to connect with families raising children with Down syndrome from around the country. It's always such a privilege for us to meet families and share with them how they can use their story to bring hope to others as a Hope Advocate. We look forward to exhibiting again at the 2020 NDSC conference!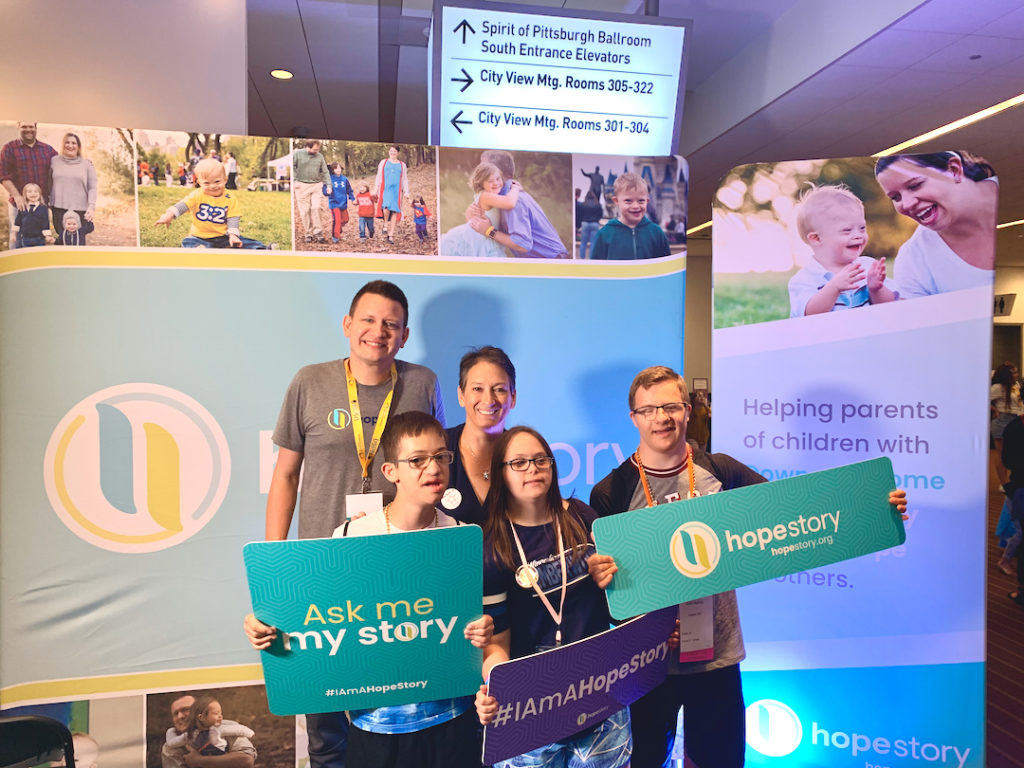 6. – We Connected with Families Raising Children with Down Syndrome at Five Buddy Walks Across the Country – Every year local Down syndrome organizations host a Buddy Walk to raise awareness (and funds) for the Down syndorme community. These Buddy Walks are great opportunities for us to meet families and help them learn how they can use their story to bring hope to others as a Hope Advocate.
In 2019 we had the privilege of attending Buddy Walks in Dallas, NYC, Seattle, San Antonio, and Los Angeles. We are bigs fans of the many local Down syndrome organizations across the country and the work they do to help families! These Buddy Walks are a powerful reminder of the great work they do day in and day out, and it's an honor to get to meet some of the families they serve.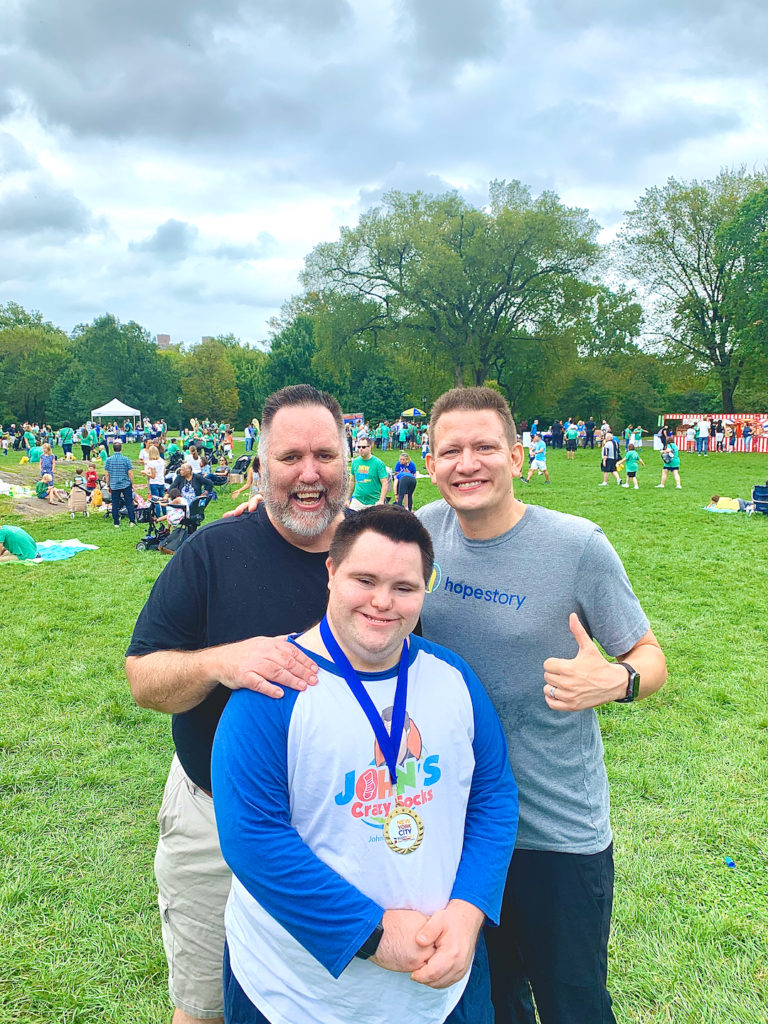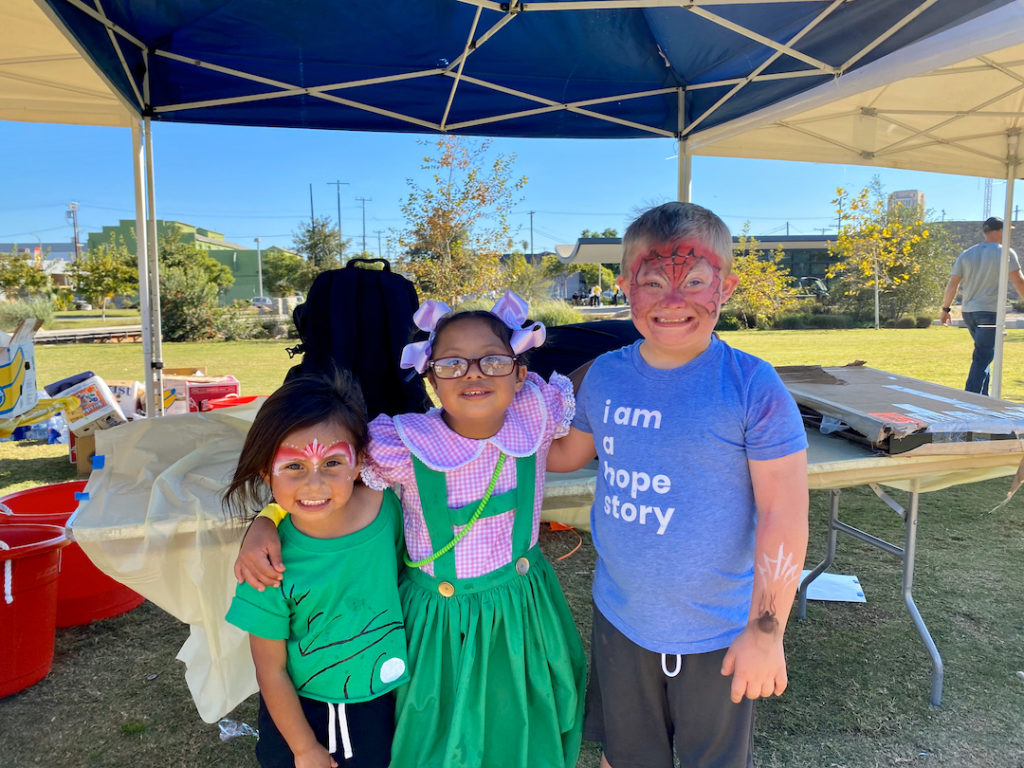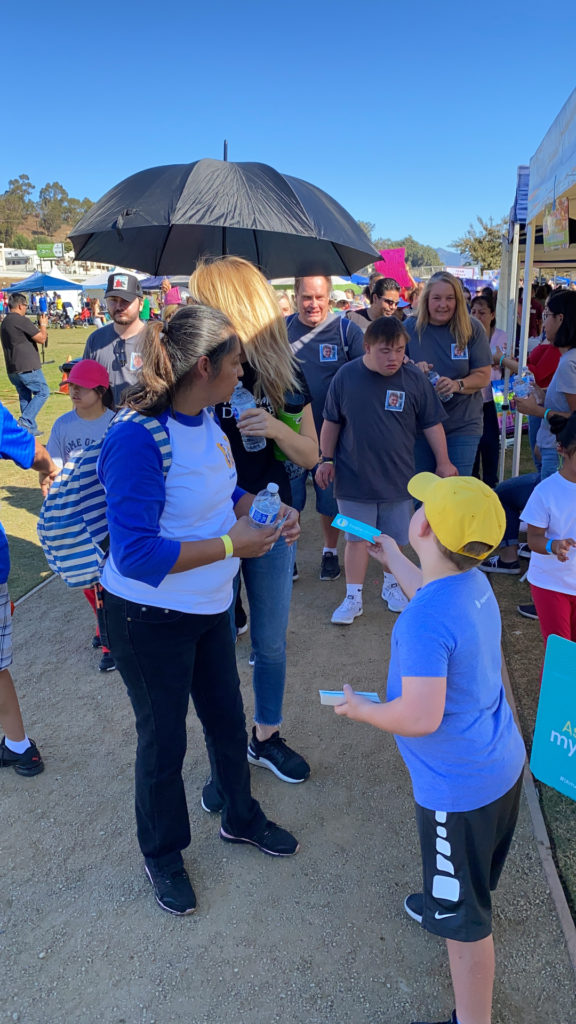 7. Training Videos for Hope Advocates – It's important that every Hope Advocate is equipped to talk with parents whose child has recently been diagnosed with Down syndrome. One of the ways we accomplish this goal is by sending out monthly training videos specifically for Hope Advocates that cover a variety of topics. In October of last year we produced the first of these monthly training videos and will continue to send these out in order to help equip our Hope Advocates for the important work they are committed to doing.
To get an idea of what these videos are like, I've included one below gives some tips to help a Hope Advocate connect with a new parent.
What's in Store for 2020?
I've never been more excited about the future of Hope Story. We have already started the year off strong by launching The Hope Story Podcast and working with John's Crazy Socks to produce some fun socks that you can rock on World Down syndrome Day!
This year we also plan on continuing to work toward our goal of connecting every OB/GYN in America to a family raising a child with Down syndrome (Hope Advocates,) exhibiting at the NDSC, Buddy Walks, and recognizing medical professionals that parents have had a great experience with. It's shaping up to be an incredible year and I'm looking forward to seeing what's in store for Hope Story!
Help Us Bring Hope to Others
I have been overwhelmed by the generosity of those who believe in the work we are doing enough to financially support it. We could not do the work we do without the support of our donors. If you'd like to help us bring hope to others and you live in AZ, DE, ID, IA, ID, IN, MT, NE, SD, TX, VT, WY would you consider clicking here and making a donation (or setting up monthly donation) of any amount? Your donation will help us bring hope to others!
Please be sure stay connected to us by following us on Instagram, liking us on Facebook, and subscribing to our podcast.
Thank You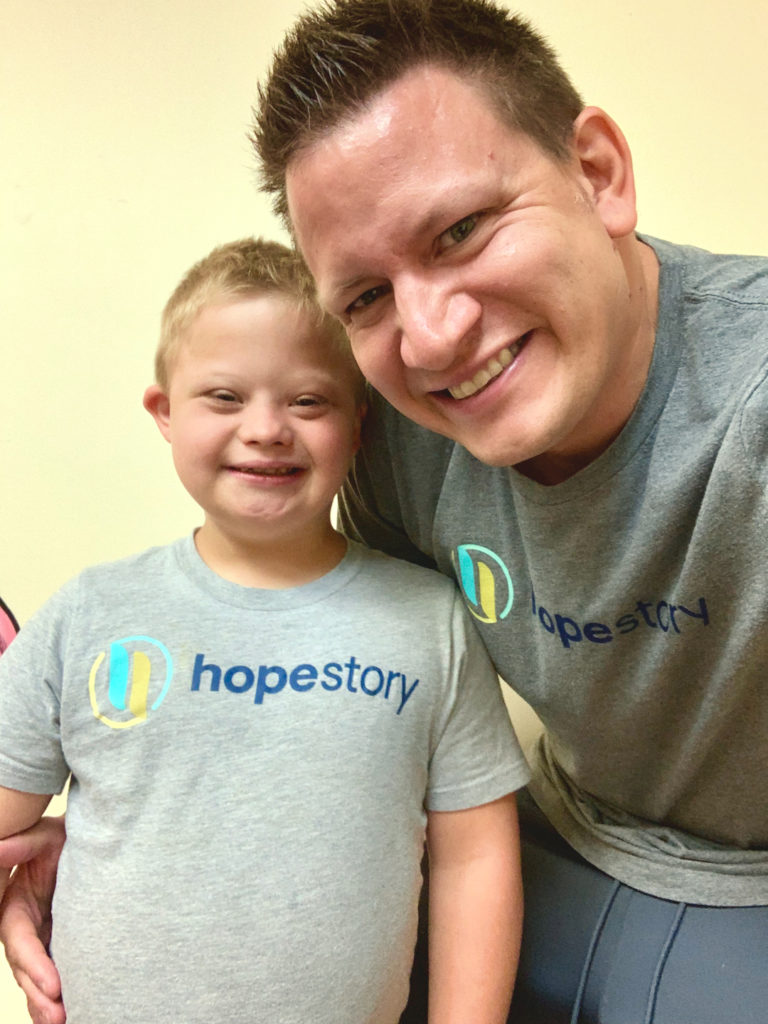 I want to personally say thank you to everyone who has supported me / Hope Story by your kind words, emails, time, or financial support. I can't express how much your encouragement means to me. I count it as one of my life's greatest privileges to be able to help families use their story to impact others and provide resources to medical professionals.
2019 was truly a banner year for Hope Story and I'm excited about what's in store for 2020! As always, if you have have any questions, or want to learn how you can help support our mission, please send me a message.
Onward.
– Rick Smith
President & Founder, Hope Story